Tracking Transactions using Install Base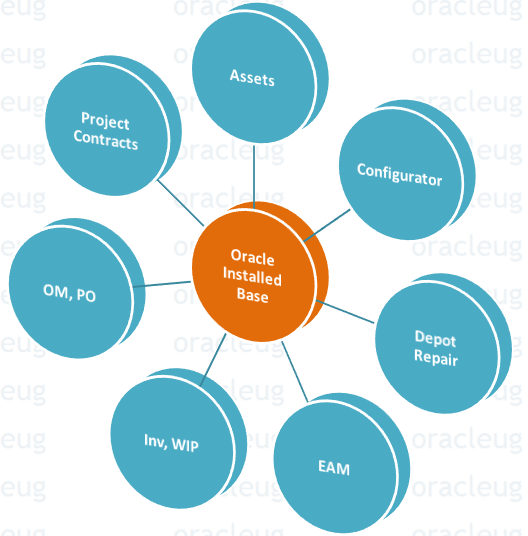 The Oracle applications that use Oracle Installed Base are shown the picture.
Several Oracle Order Management, Purchasing, Inventory, Work in process transactions interact with Oracle Installed Base. Oracle Installed Base can track both shippable and non-shippable items.
Purcahse Order
In case of purchase orders when the receipt of materials is completed, system increases the Inventory on hand. If installed Base is used then the tracking of the material is also started with the receipt completion. Installed Base creates an item instances for each of the received items which are marked as 'Tracked in Installed Base'.
Order Management

A sales order shipment generates an Inventory Issue material transaction in Oracle Inventory application. Because Oracle Installed Base also tracks the internal inventory for trackable items, the instance already exists in Oracle Installed Base. A shipment can result in a change in instance location and ownership, status, and so on, based on the associated Oracle Installed Base transaction subtype.
http://www.oracleerpappsguide.com/wp-content/uploads/2016/09/New-Logo.png
0
0
Oracle ERP Apps Guide
http://www.oracleerpappsguide.com/wp-content/uploads/2016/09/New-Logo.png
Oracle ERP Apps Guide
2011-11-19 00:14:00
2011-11-19 00:14:00
Tracking Transactions using Install Base