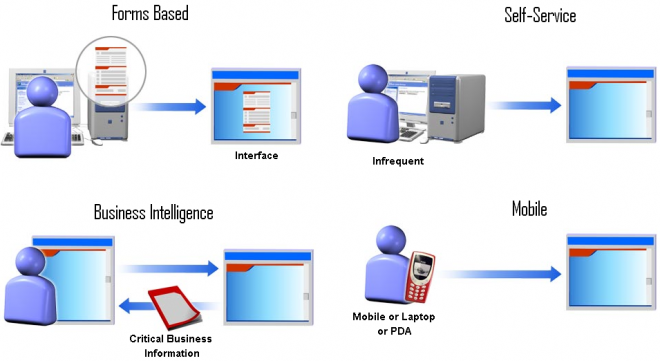 Forms-based users are involved in the transactional operations of an organization. These users are usually full-time users and require a robust interface with maximum features.
The desktop tier is only responsible for displaying forms. To forms-based users, the forms are displayed using java. Therefore, the desktop tier needs java virtual machine (JVM) and java archive (JAR) files to operate in the forms-based architectural mode.
JVM is installed either as a plug-in in Netscape Navigator or an ActiveX control in mocrosoft IE. Oracle 11i provides JInitiator as a JVM that can be downloaded and installed. You perform the installation procedure only once. JInitiator is considered an add-on to the browser.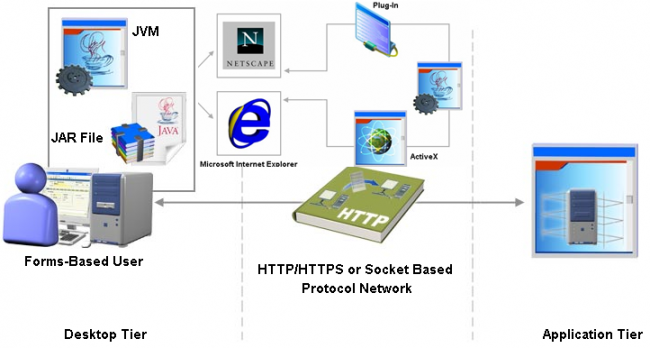 Self-service users are infrequent users of oracle. They require a sinmple and quick interface. Typically, most users in an instance are self-service users
Business Intelligence (BI) users are mainly senior executives, who require a simple interface to reveal critical business information. Application designed for BI users provide a browser to eliminate the need for these users to learn a new system
Mobile Users are users whose jobs prevent them from using network-connected computers. By using a mobile interface, they can send or receive information at convenient locations. Usually, sales and inventory personnel belong to this class of users.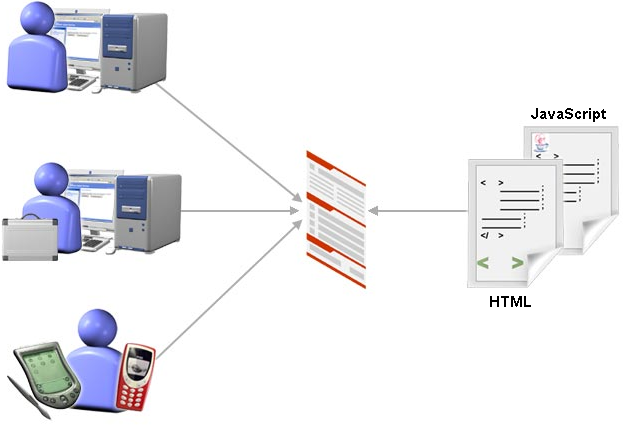 To self-service, business intelligence, and mobile users, forms are displayed using HTML or JavaScript. The browser is inherently capablle of handling HTML and javascript. As a result, additional downloads are not required.
http://www.oracleerpappsguide.com/wp-content/uploads/2016/09/New-Logo.png
0
0
Oracle ERP Apps Guide
http://www.oracleerpappsguide.com/wp-content/uploads/2016/09/New-Logo.png
Oracle ERP Apps Guide
2012-01-02 22:11:00
2012-01-02 22:11:00
Types of users